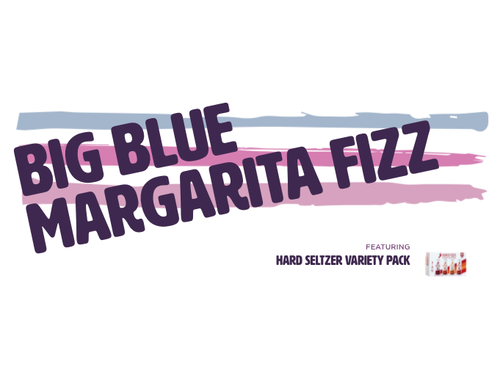 Bring the beach wherever you go with this deliciously fizzy and oh-so shareable Blueberry cocktail!
4 oz Barefoot Blueberry Hard Seltzer
0.5 Camarena Tequila Blanco
1 oz limeade
0.25 oz blueberry or boysenberry syrup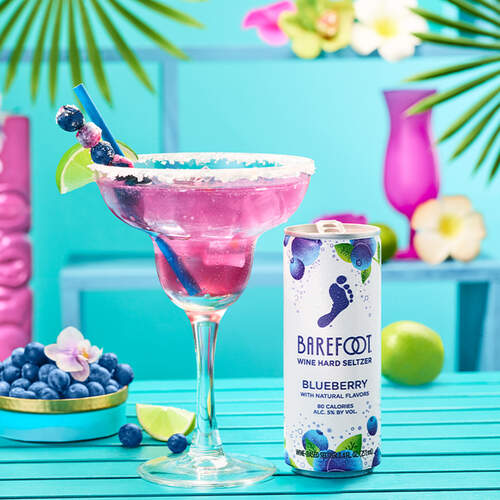 Combine tequila, limeade and syrup in a cocktail shaker with ice. Shake well.

Pour into a margarita glass and top off with Barefoot Blueberry Hard Seltzer. Enjoy!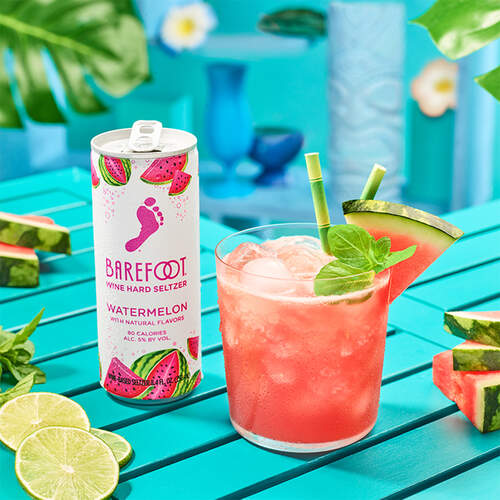 You've never had a mojito like this! Enjoy this deliciously fruity cocktail with your summer squad.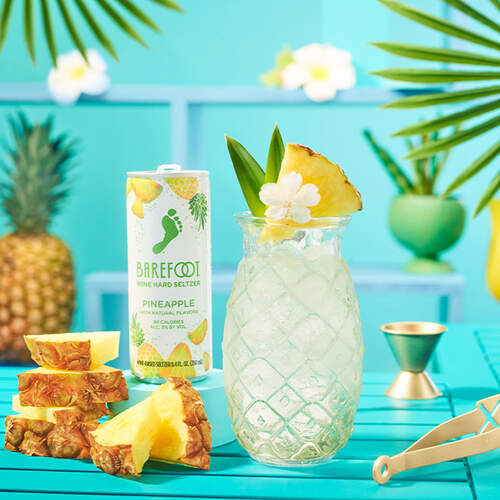 This Pineapple Piña Colada gives us alllll the tropical feels. Plus, it's only two ingredients!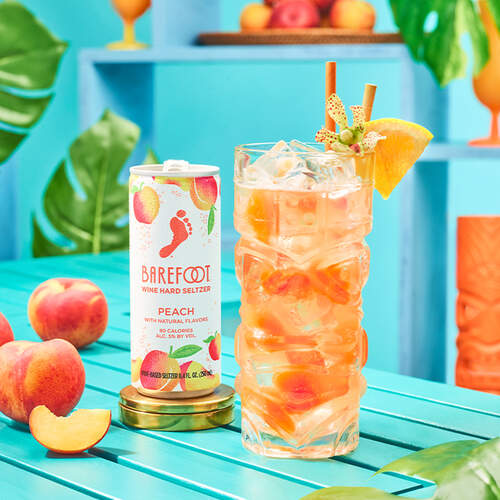 Not sure? That's even better! The fact is, you don't need to decide at all because Barefoot has both.