How does one improve a margarita? Just add wine! Serve this ghoulish cocktail at your next Halloween party for a spooky, delicious treat that everyone will enjoy.
2 oz Camarena Silver Tequila
1.5 oz triple sec
1 oz fresh lime juice
1/2 oz Barefoot Cabernet Sauvignon
Combine tequila, triple sec and lime juice in a cocktail shaker with ice. Stream into a martini glass. Carefully layer the Cabernet Sauvignon on the top of the cocktail. (Pro tip: slowly pour the wine over an upside-down spoon to prevent it from mixing into the drink.)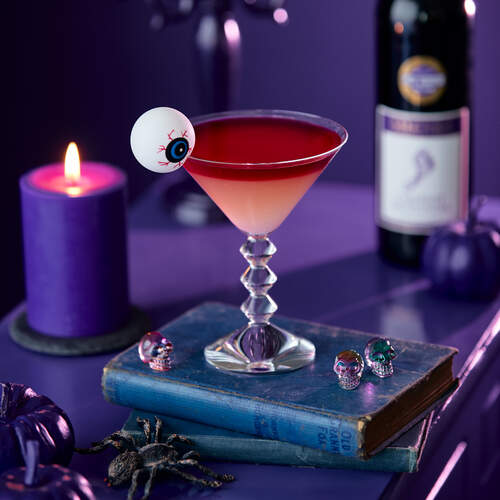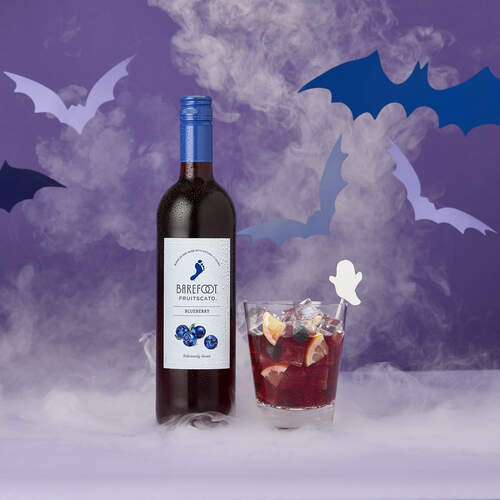 Enjoy this sweet blueberry treat with a refreshing citrus twist while braving your favorite—and most frightening—Halloween flick.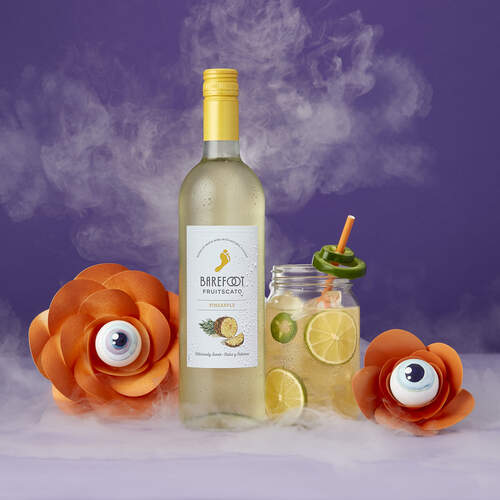 Treat your tastebuds to a tropical October getaway with this fruity cocktail featuring our sweet Mango Fruitscato.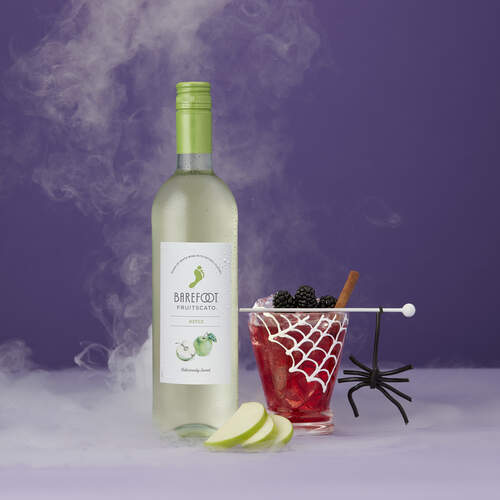 This cocktail is everything we love about classic cider punch with some extra fruity flavors for good measure.