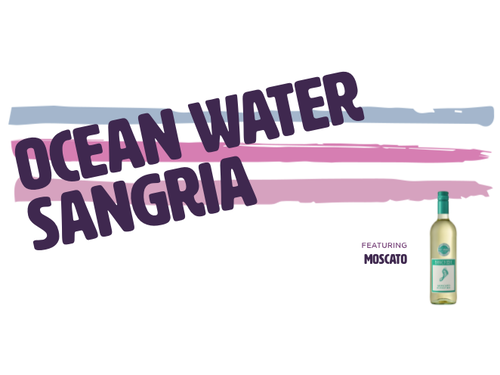 If you can't make it all the way to the beach, our Ocean Water Sangria Cocktail makes for an excellent substitute. Not only is it a vibrant blue color, but it tastes like a day sunbathing by the sea. Just toss these ingredients in a large punch bowl and share the love!
Serves 5-6 cocktails
1 bottle Barefoot Moscato
½ cup blue curacao
½ cup fresh lemon juice
½ cup simple syrup (1 part sugar, 1 part water)
2 oranges, cut into wheels
1 cup pineapple chunks
1 12-ounce can lemon-lime soda
Fish-shaped gummies (optional)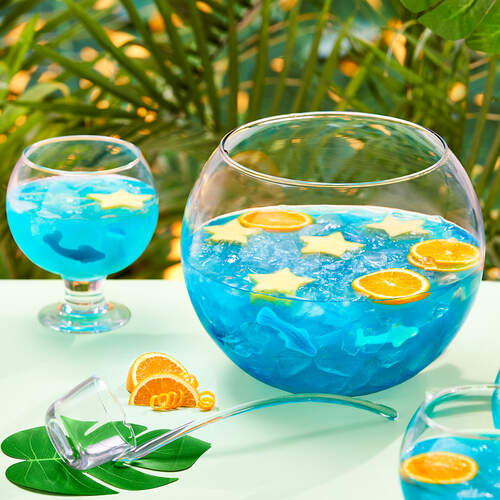 Combine all ingredients in a pitcher
Serve in glasses over ice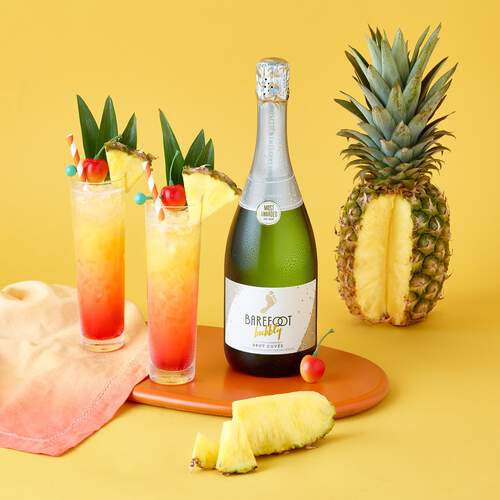 What could be better than watching the sunset with a cocktail in your hand? Absolutely nothing! Our Sunset Bubbly Cocktail is perfect for any spontaneous sunset adventure.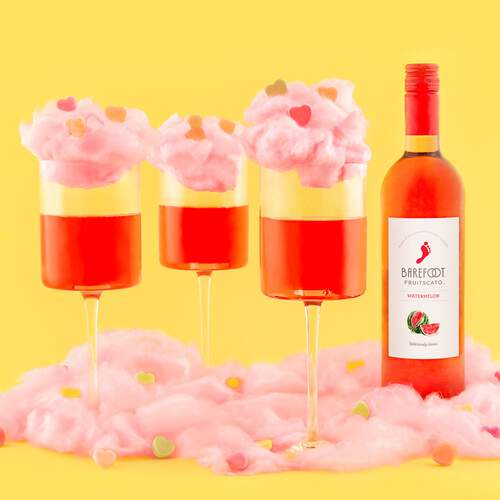 This gorgeous cocktail is actually just our deliciously sweet Watermelon Fruitscato with beautiful, sweet toppings!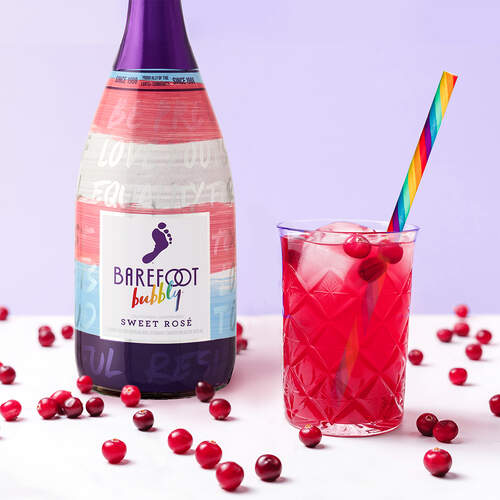 Feeling bubbly? Mix up a Barefoot Cranberry Fizz cocktail made with our Pride Sweet Rosé Bubbly.