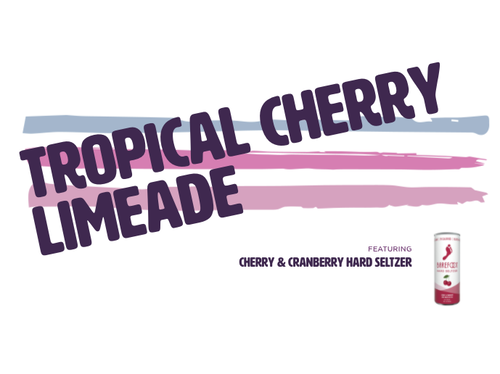 Summer hasn't officially started until you've tried this Tropical Cherry Limeade!
4 oz Barefoot Cherry Hard Seltzer
0.5 Rumhaven Caribbean Coconut Rum
1 oz limeade
0.5 maraschino cherry juice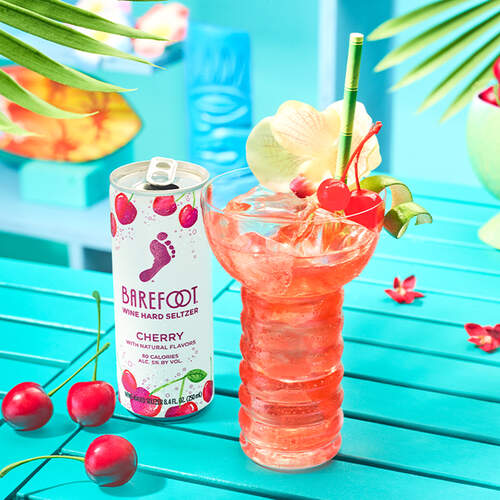 Combine the RumHaven, limeade and maraschino cherry juice in a cocktail shaker with ice. Shake well.

Pour into a tall cocktail glass and top off with Barefoot Cherry Hard Seltzer. Enjoy!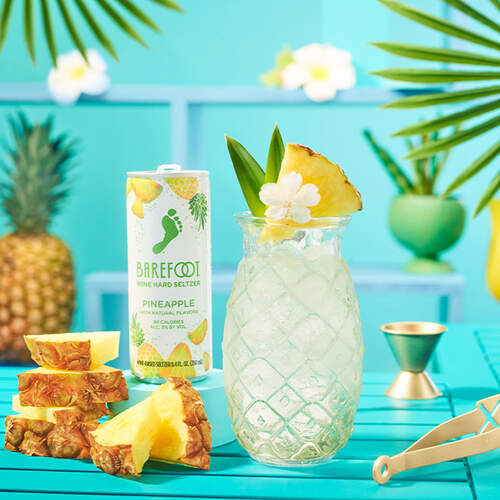 This Pineapple Piña Colada gives us alllll the tropical feels. Plus, it's only two ingredients!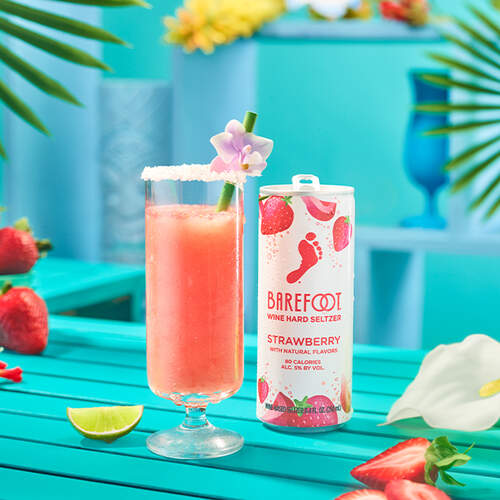 Enjoy this icy twist to the classic daiquiri and refresh your hot summer days!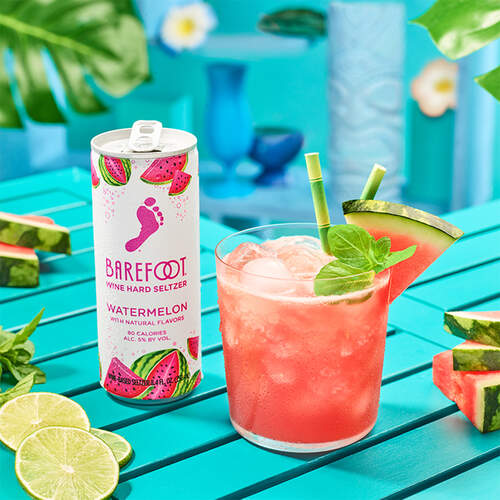 You've never had a mojito like this! Enjoy this deliciously fruity cocktail with your summer squad.