3 oz Barefoot Fruitscato Strawberry
1.5 oz Sparkling Ice Kiwi Strawberry
Sliced strawberries and kiwi, to garnish
In a cocktail glass, combine Fruitscato and Ice Kiwi over ice. Stir. Garnish with strawberry and kiwi. Enjoy!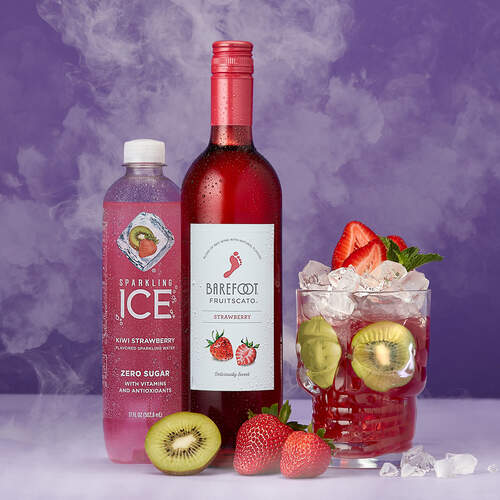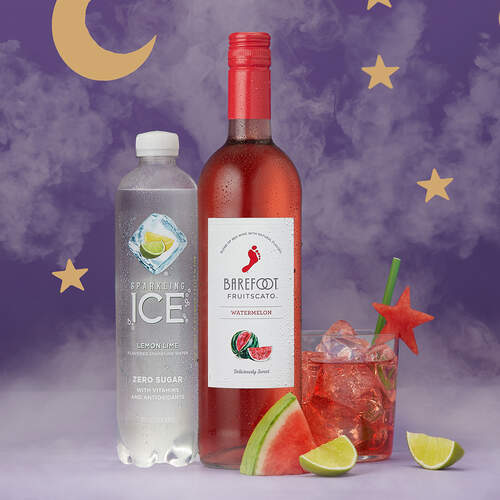 Watermelon in October? Yes. So much yes. We like to enjoy our wizard punch in front of an autumn bonfire. But you do you, boo!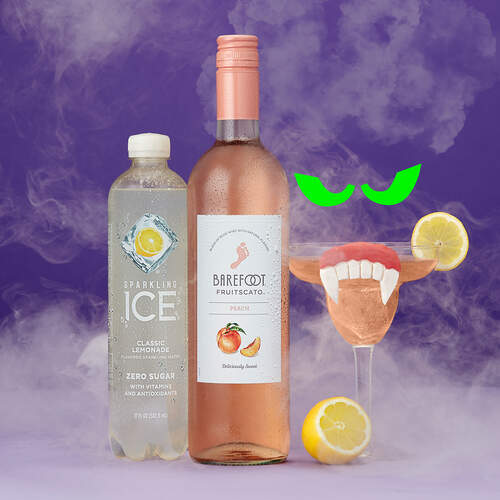 Take a bite (figuratively speaking) out of this refreshingly sweet Halloween cocktail as you decorate a fresh batch of witch and werewolf-shaped cookies.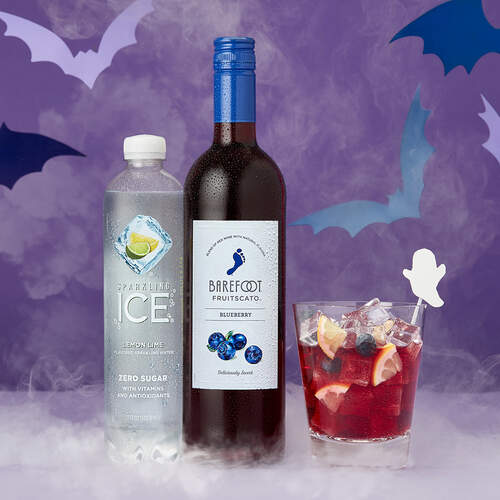 Enjoy this sweet blueberry treat with a refreshing citrus twist while braving your favorite—and most frightening—Halloween flick.