Sometimes you just need a jewel-toned cocktail to really color up your day. This delicious, bubbly treat is topped off with our fruity Brut Rosé for a perfectly effervescent pop in every sip.
4 oz. Barefoot Bubbly Brut Rosé
3/4 oz. raspberry syrup
1 oz. pomegranate juice
Mint leaf
Chill all liquid ingredients prior to use. Drizzle syrup around the inside of a glass to coat. Allow syrup to make a puddle in the well of the glass, then add pomegranate juice. Top with Rosé and mint leaf.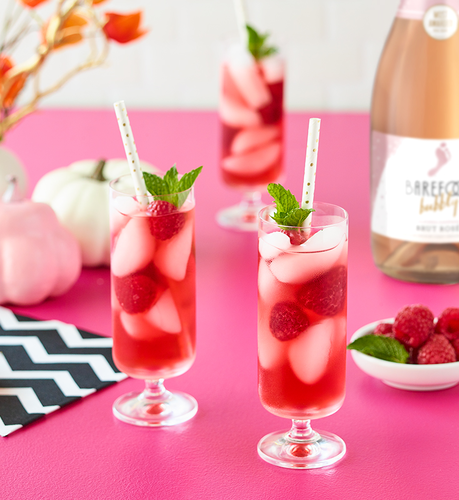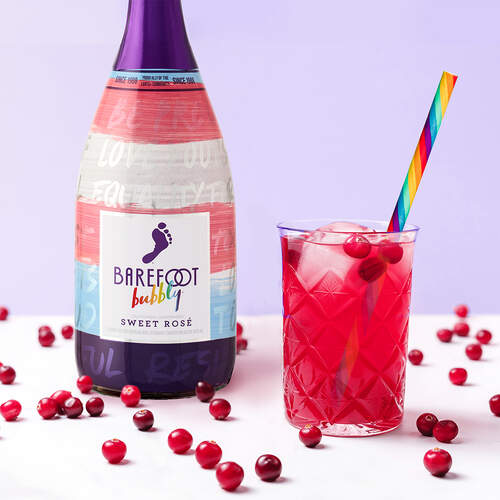 Feeling bubbly? Mix up a Barefoot Cranberry Fizz cocktail made with our Pride Sweet Rosé Bubbly.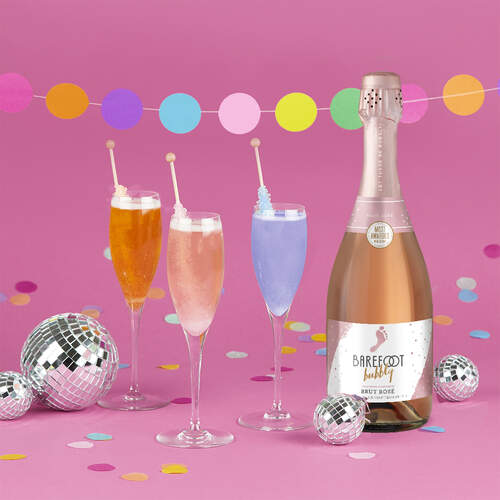 Rock candy and Barefoot Bubbly? This New Year's Rock Cocktail is perfect for a midnight toast. Oh, and it's just two ingredients. Enjoy!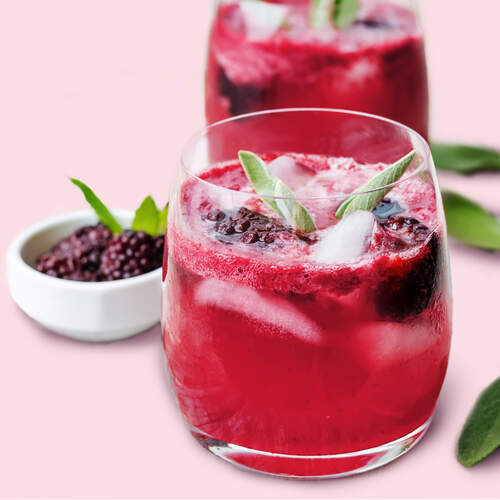 This bright & breezy cocktail has all the flavor—none of the guilt! Featuring our lower-calorie, lower-alcohol Pinot Grigio, you can feel good about making a lighter choice.