It's dinnertime and you're in the mood for something sweet and fruity. Which wine should you grab? A Barefoot Moscato, of course!

Moscato is a sweet, fizzy white or Rosé wine with a low alcohol content that pairs exquisitely with desserts and appetizers. Moscatos are made from the Muscat grape—a table grape also used for raisins—and typically feature flavors of sweet peach, orange blossom and nectarine.
WHY IS MOSCATO SO POPULAR?

In the last decade, Moscato wine has surged in popularity. Multiple music artists dipped their toes into the wine market through their songs, so it's easy to see why the drink's popularity spread like wildfire.

In 2011, companies making the delicious, frizzante dessert wine saw drastic sales growth. In 2012, Moscato wine overtook Sauvignon Blanc as the third most-sold wine in the United States.

Between 2012 and 2013, wine lovers began looking beyond fancier traditional varietals and made Moscato their wine of choice. And why wouldn't they? Moscato is easy and fun to drink. This love caused sales to grow by 19 percent year-over-year. The drink's meteoric rise tapered off afterward, and in 2016, Moscato fell to the 13th most popular wine by sales volume. Despite the step down, Moscato still accounts for a six percent share of the total market, according to Wines & Vines.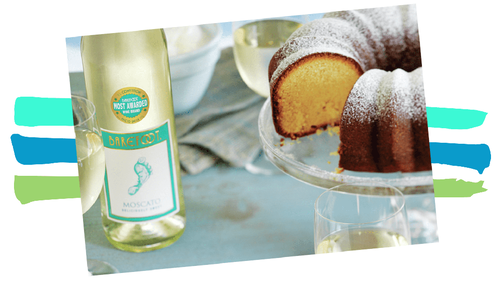 BEST MOSCATO FOOD PAIRINGS
When it comes to pairing Moscato with foods, you need to remember that its flavors are sweet and sugary, with hints of orange blossom, peach, and other fruit flavors. Moscato pairs extremely well with creamy desserts and fruit tarts as well as caramel, butterscotch, vanilla, and coconut flavors. Don't pair it with chocolate, though—its flavors may prove too rich to pair well.

For full-on meals, look no further than spicy, aromatic Chinese food. Pink Moscato has a sweet taste that controls the flavors of aromatic ginger, cardamom, and chile peppers often found in Chinese dishes. You can also pair Moscato with lighter meats like chicken and fish.


BEST MOSCATO CHEESE PAIRINGS
If you're looking for the best possible Moscato and cheese pairing, go with creamier cheeses. Be sure to avoid sharp flavors as they may overpower the Moscato.

Because Moscato tends to be on the sweet side with hints of peach, apricot, and nectarine, it pairs well with brie, gorgonzola, and soft goat cheese.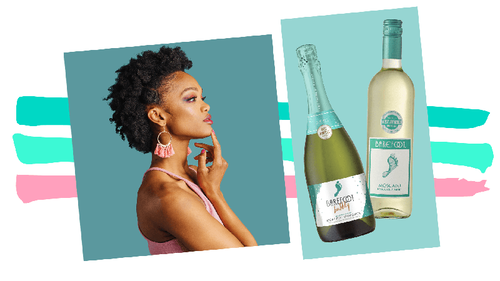 WHAT IS THE BEST MOSCATO WINE?
There are 3 major Moscato wine types: Sparkling Moscato d'Asti, still Moscato, and dessert Moscato. The "best" Moscato depends on the foods you pair with it and when you're enjoying it.


Sparkling Moscato

Sparkling Moscato is made from Muscat Blanc grapes. This style is mainly found in the province of Asti, Italy, so naturally it's called Moscato d'Asti. This sweet frizzante bubbly wine has high aromatics and light alcohol level (close to 5-6% ABV).


Still Moscato

A still Moscato is made from Muscat Blanc or Moscatel grapes. This style isn't very common, although its alcohol content is much higher than most Moscatos (close to 12% ABV).


Dessert Moscato

These wines are typically made with Moscatel grapes (aka Muscat of Alexandria) or Orange Muscat. These grapes tend to have a thick oily texture and a tawny color. Dessert Moscato wines are most commonly sourced from the South of France, Southern Spain, Australia, and the U.S. Oak aging is common with these wines.


IS MOSCATO A DESSERT WINE?
Though Moscato is often sweet, its low alcohol (5-7% ABV) and refreshing flavor profile makes Moscato more than just a dessert wine. That's why a dessert Moscato exists!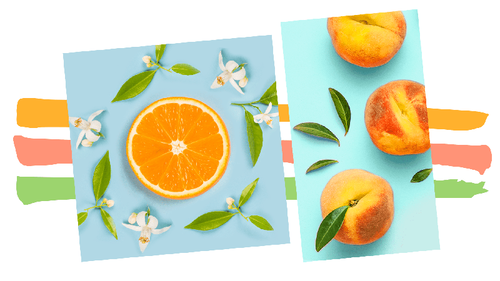 WHAT DOES MOSCATO WINE SMELL LIKE?
There's nothing quite like smelling sweet Moscato for the first time. Moscato offers one of the most unique scents available in modern wines, which is colloquially known as "Muscat Aroma."

At the top, the floral aromatics in Muscat-based wines features a calming smell found in mint, lavender, citrus flowers, and cinnamon. This is because it contains high amounts of a chemical compound called linalool. At the base, Muscat Aroma also includes orange blossom, honeysuckle, almonds, ginger, green grapes, citrus tones, and ripe peach.


ORIGIN OF MOSCATO WINE
Moscato d'Asti hails from Italy's Northwest region of Piedmont, an area that also birthed the famous Barolo wine.

Barefoot Wine Moscato is made in California by none other than the award-winning Jennifer Wall. Her wines carry the honor of being the most-awarded still and sparkling wines in U.S. competitions. All said, the wines have received more than 2,000 medals, countless accolades, and – best of all – the support of legions of fans around the world.
WHERE ARE MOSCATO GRAPES GROWN?

Muscat grapes are grown throughout the world, but specific wines often use grapes from specific areas. Moscato d'Asti is named after Muscat grapes, with origins to the Italian town of Asti. The Muscat grape's high sugar content gives a Moscato wine its sweetness. The Muscat grapes, Muscat of Alexandria, or Orange Muscat are also used in red wines, like sherry.


HOW IS MOSCATO WINE MADE?

Like other winemakers, Jen makes 3Moscato wines from the must (pulp) of red or black grapes. Together with the grape skins, wine is created during the fermentation process.

The sugar converts to alcohol and carbon dioxide during this process, typically leaving dry wine. To keep it sweet, Jen combines cool temperatures, modern technology, and a careful process to ensure that some sugars remain for the semi-sweet Moscato. Voila!

So, how does Moscato get its fizzy texture? Unlike most wines, Moscato is bottled with a bit of carbon dioxide to produce some of the bubbles. The carbon dioxide helps to ensure not all of the sugar converts to alcohol, giving it the sweet flavor.


WHAT KIND OF WINE IS SIMILAR TO MOSCATO?

Moscato is different from other wines because of its low alcohol content and the fizzy and aromatic nature of the drink. There are not many comparisons to M3oscato wines besides other Moscatos, but Gewürztraminer, semi-sweet versions of Prosecco and sparkling versions of a semi-sweet Riesling are suitable options.


WHAT IS THE BEST SWEET WINE?

Our favorite sweet wine is the Barefoot Moscato, of course. We offer two Moscato varietals, one in elegant white and another in sweet, summery pink. Other sweet wines include Riesling, White Merlots, and White Zinfandel.