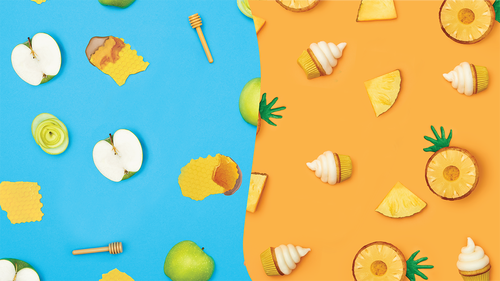 Do you prefer your Chardonnay buttery or bright?

Not sure? That's even better! The fact is, you don't need to decide at all because Barefoot has both. As you've likely enjoyed a glass or two of our OG Chardonnay in the past, we're especially excited to offer you a latest variety to add into your regular rotation: Barefoot Buttery Chardonnay!

We'll fill you in on all the deets of our two Chardonnays—the OG and our latest Buttery Chard—to help you decide when to reach for which wine. Each one has its own unique taste, so you can experiment with yummy pairings, cocktails, and your favorite wine-sipping occasions.


Why try buttery? A wise person once said that variety is the spice of life, and we couldn't agree more! Our OG Chardonnay has always been a fan favorite, so we decided to provide a chard-ternative to keep things exciting from one sip to the next. Maybe you'll have a favorite between the two, or maybe—like us—you just won't be able to choose. Fortunately, there's room on your palate for both! And having more options will make it even more fun to Barefoot with us when you pop open a bottle (or a box!) of wine.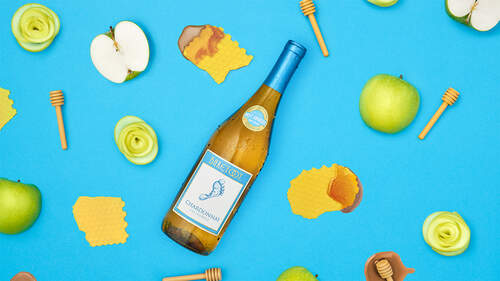 How do they compare? We're so glad you asked. When you put a glass of our OG Chardonnay to your lips, you'll get notes of crisp green apples, sweet peaches and vanilla. (Is anyone else suddenly craving apple pie or peach cobbler a-la-mode?) If you usually go for wines like Pinot Grigio and Sauvignon Blanc, or if you enjoy margaritas, Moscow mules and whiskey sours, then you will likely enjoy the bolder and brighter flavors from the OG Chardonnay. Pair with fresh fruit, chicken or salmon.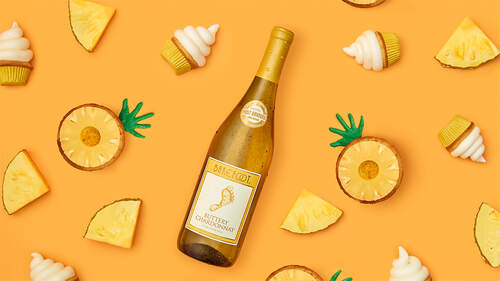 As for our latest debut, Barefoot Buttery Chardonnay is creamy and vibrant, bursting with pineapple aromas and layers of toasty oak that perfectly complement the smooth and delicious vanilla finish. (Upside down pineapple cake, anyone?) If you enjoy a good Merlot or Zinfandel, or have a tendency to order Manhattans, dark & stormys or sidecars, you might be inclined to drink our Buttery Chardonnay. Pair our Buttery Chardonnay with a salad, pasta, or some fresh seafood. Yum!


When and where? Since we didn't have any luck picking a favorite between the two varieties, we've started focusing our energies on discovering our favorite ways to enjoy each type.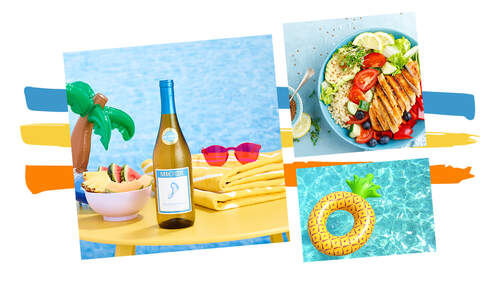 Our OG Chardonnay is bold and bright, so we especially enjoy sipping it outside under the sun. Luckily, there are plenty of outdoor adventures that go nicely with a glass of refreshing wine. Cheers with our OG Chardonnay after your team dominates in a game of beach volleyball, or enjoy a casual sip while you relax on a beach blanket with friends. Just be sure to bring your sunglasses, sunscreen, and water bottle on your way out the door!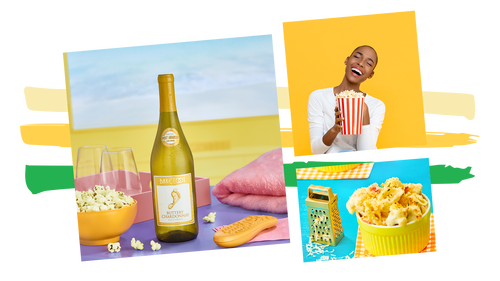 Our Buttery Chardonnay is especially pleasant in cozier settings, so grabbing an easy read off the shelf and curling up by the fire sounds just right. It also pairs great with movies on rainy nights. If you're hosting, this wine is the perfect addition to a game night, book club or dinner party. It might be fun to have both the OG and the Buttery varieties for your friends to try. You could even have a blind tasting so everyone can decide which they like better!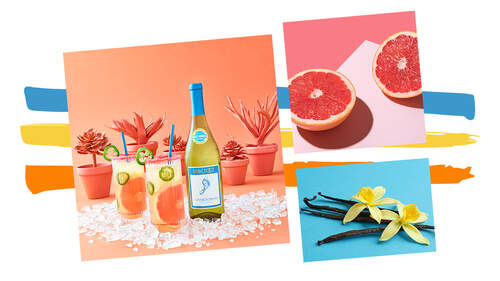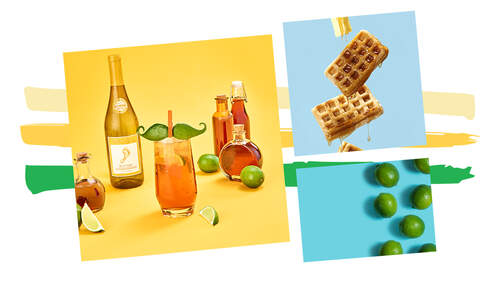 That's it for now. You have what you need to take on the world of Chardonnay, one delicious sip at a time.

Until you Barefoot with us next time. Cheers!