Let's start with that iconic "pop," shall we? We love the sound of celebration! With lively bubbles and refreshing aromas, there's bound to be a sparkling wine that's right for you.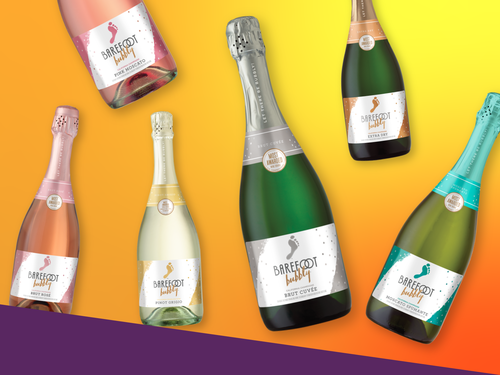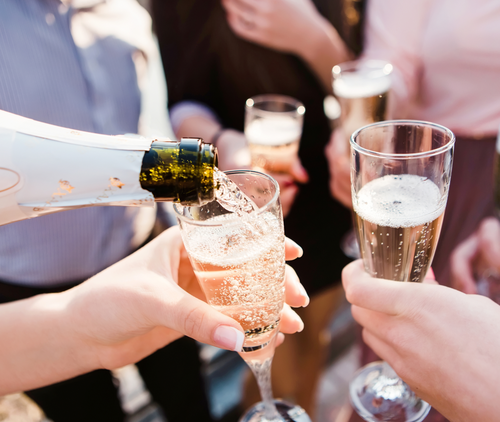 There's so much to celebrate, so keep your glass raised and ready for every "Cheers!"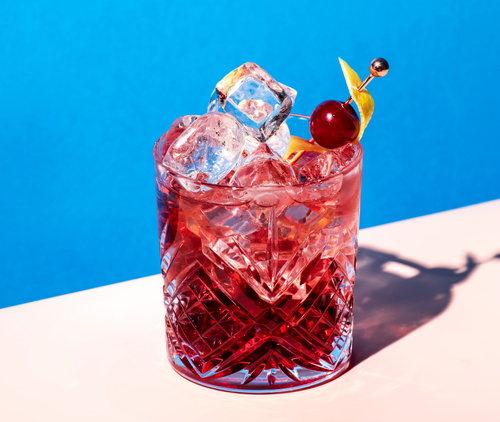 Fancy or not, we like our mixed drinks fizzy. Make sparkling wine your go-to cocktail topper.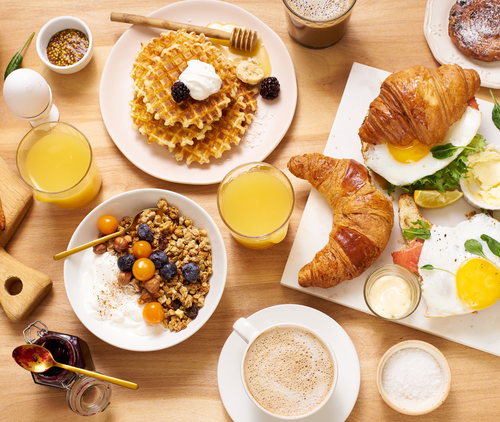 Mimosas, anyone? As for brunch bites, go savory and sweet, with eggs Benedict and blueberry waffles.
BUBBLY HOUR COCKTAILS
Tap your favorite cocktail and unveil its super simple recipe. Cheers! 🍹🎉
SUNSET BUBBLY COCKTAIL
---
INGREDIENTS
  3 oz Barefoot Bubbly Brut Cuvée
1 ½ oz Pineapple Juice
½ oz Grenadine
Maraschino cherries, to garnish (optional)
Pineapple wedge, to garnish (optional)

DIRECTIONS
Pour Grenadine in your glass, then add ice. Carefully layer on Brut Cuvée and top with pineapple juice. Garnish and serve!
SHOP Brut Cuvée
SCARLET ROSÉ SPARKLER
---
INGREDIENTS
  4 oz Barefoot Bubbly Brut Rosé
¾ oz Raspberry syrup
1 oz. Pomegranate juice
Mint leaf


DIRECTIONS
Chill all liquid ingredients prior to use. Drizzle syrup around the inside of a glass to coat. Allow syrup to make a puddle in the well of the glass, then add pomegranate juice. Top with Rosé and mint leaf.
SHOP Brut ROSÉ
CHILLI PEPPER MARGARITA
---
INGREDIENTS
  2 oz Barefoot Moscato Spumante
1 oz Camarena Silver Tequila
¼ oz Triple Sec
1 - 1¼ oz Pineapple Juice
¼ oz Lime Juice
Pinch Chipotle Chili Pepper Spice (optional)
Pineapple Wedge Garnish


DIRECTIONS
Combine tequila, triple sec, juices, and chipotle spice in a cocktail shaker with ice. Shake to blend and chill. Strain into a chilled cocktail glass. Garnish with pineapple wedge.
SHOP Moscato Spumante
Ready to explore bubbly wines? Start with a dry Bubbly Champagne or our sweet Bubbly Pink Moscato and discover new faves from there.