Meet our new main squeeze
Our newest Fruitscato is a deliciously sweet Lemonade blend made with white wine and natural flavors. With sweet aromas of fresh-squeezed lemons, this mouthwatering Fruitscato makes choosing your next wine easy peasy lemon squeezy.
Barefoot Lemonade Fruitscato is everything you love about the classic summer beverage—with a delightful grown-up twist. Sweet, juicy and bursting with citrusy flavors, this wine is as versatile as it is delicious. Enjoy over ice or chilled on its own!
Lemonade Fruitscato is the perfect mixer for a flawless drink. Take your taste buds on a tropical getaway with these effortless lemon-kissed cocktails.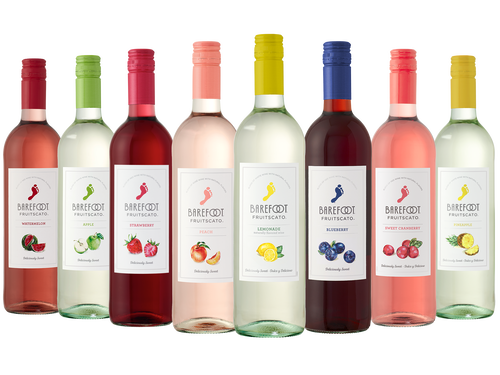 Barefoot Fruitscato has all the delicious aromas and flavors of Barefoot Moscato with added natural flavors! Available in Apple, Pineapple, Lemonade, Mango, Peach, Sweet Cranberry, Watermelon, Strawberry and Blueberry, these fruit-inspired blends are sure to surprise and delight with every sip!