Serve up the fab flavors of fall in a martini glass with our apple-inspired Barefoot Moscato wine cocktail. The cinnamon-sugar rim makes this cocktail a crowd favorite—especially for Friendsgiving celebrations!
2 oz Barefoot Moscato
2 oz apple juice
3 tsp honey
½ oz clear cinnamon schnapps
Cinnamon & sugar mixture, to garnish
First, dip the top of a fresh cocktail glass in the cinnamon-sugar mixture to coat the rim. (PRO TIP: dip in honey first for a more generously-coated glass.) Set aside. In a cocktail shaker with ice, combine liquids. Shake to blend and chill. Strain into your cocktail glass and serve immediately.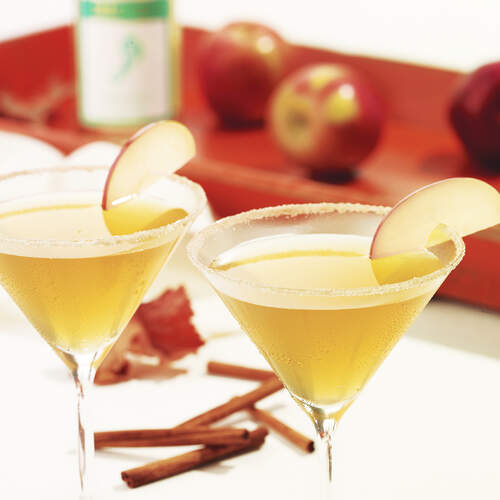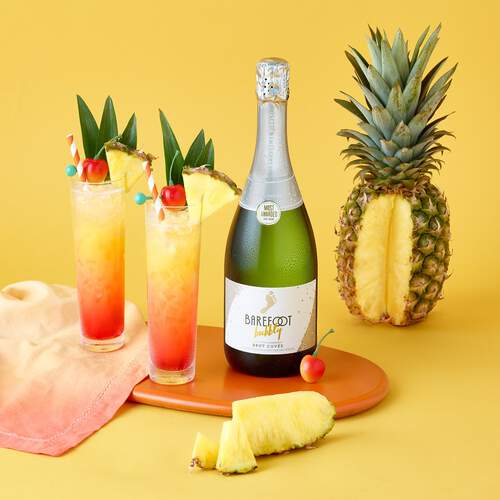 What could be better than watching the sunset with a cocktail in your hand?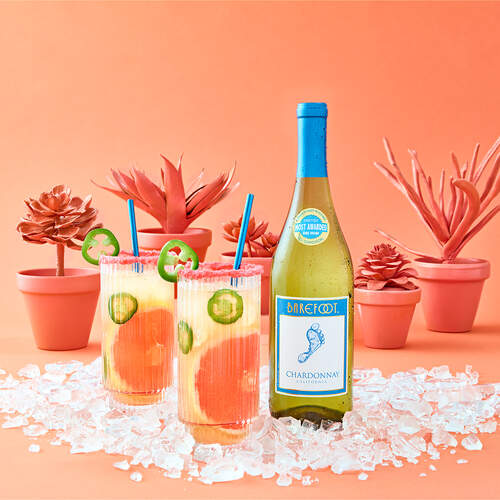 This delicious cocktail is inspired by the classic Vanilla Paloma cocktail—just spicier and all-around yummier!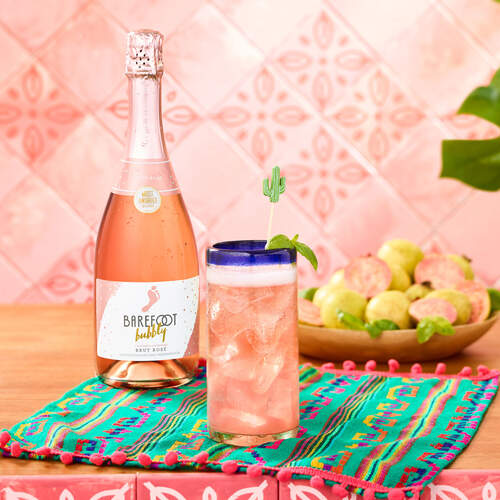 With all due respect to the classic marg, we think we've struck gold with this dressed up version! Yum!