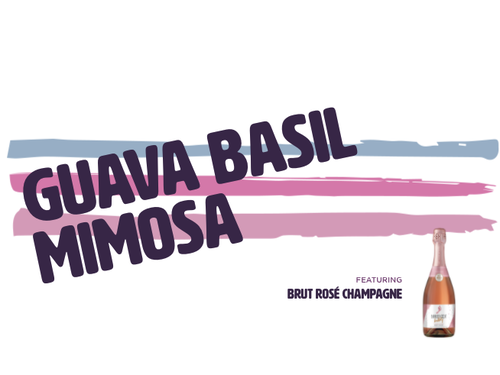 With all due respect to the classic marg, we think we've struck gold with this dressed up version! Yum!
4oz of chilled Barefoot Bubbly Brut Rose
1oz of chilled Guava Juice or nectar
Fresh Basil leaves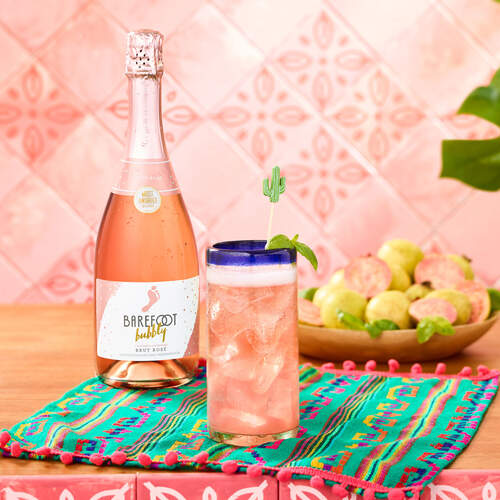 Fill champagne glass with 4 oz of chilled Barefoot Bubbly Brut Rose. Top off with 1oz of Guava juice or nectar. Float basil leaves on top and enjoy!
Summer hasn't officially started until you've tried this Tropical Cherry Limeade!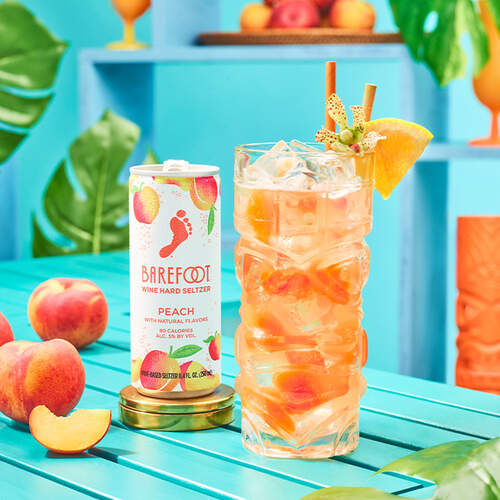 This delightful summer cocktail is equal parts peachy seltzer and delicious citrus!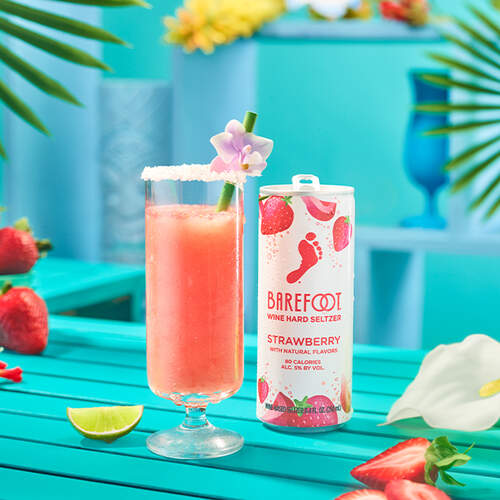 Enjoy this icy twist to the classic daiquiri and refresh your hot summer days!