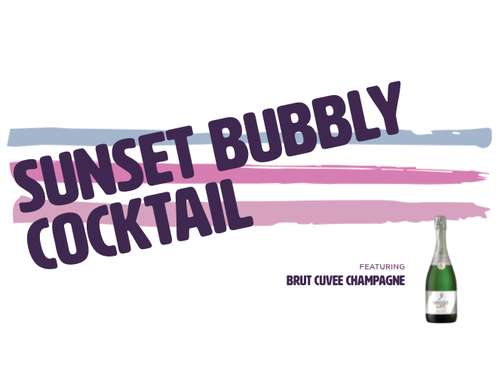 What could be better than watching the sunset with a cocktail in your hand? Absolutely nothing! Our Sunset Bubbly Cocktail is perfect for any spontaneous sunset adventure.
3 ounces Barefoot Bubbly Brut Cuvée
1 ½ ounces pineapple juice
½ ounce Grenadine
Maraschino cherries, to garnish (optional)
Pineapple wedge, to garnish (optional)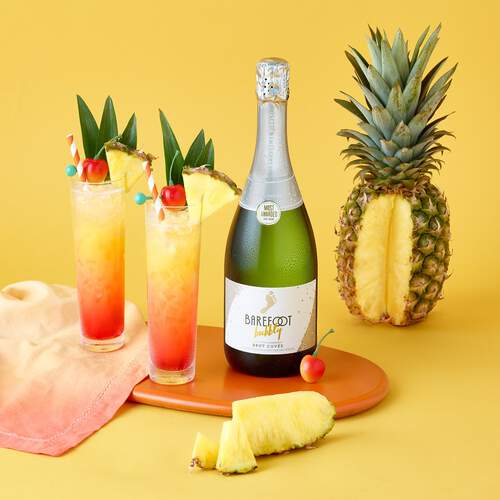 Pour Grenadine in your glass, then add ice. Carefully layer on Brut Cuvée and top with pineapple juice. Garnish and serve!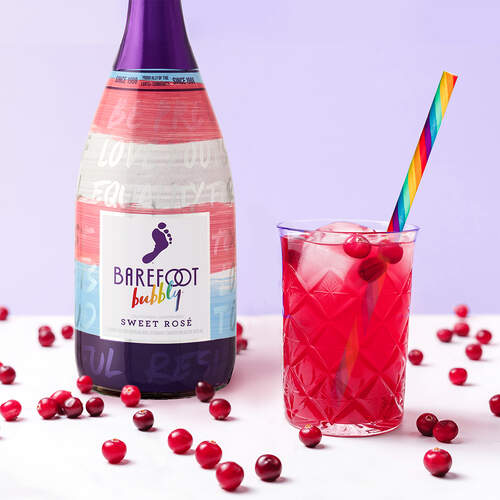 Feeling bubbly? Mix up a Barefoot Cranberry Fizz cocktail made with our Pride Sweet Rosé Bubbly.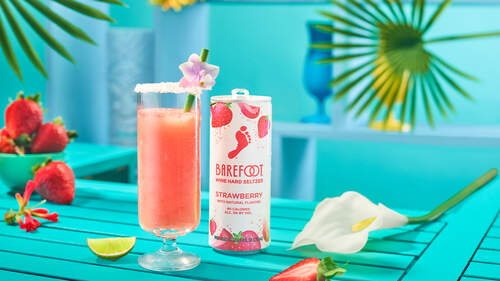 Blend the RumHaven, strawberries and limeade together until you reach a slushie consistency.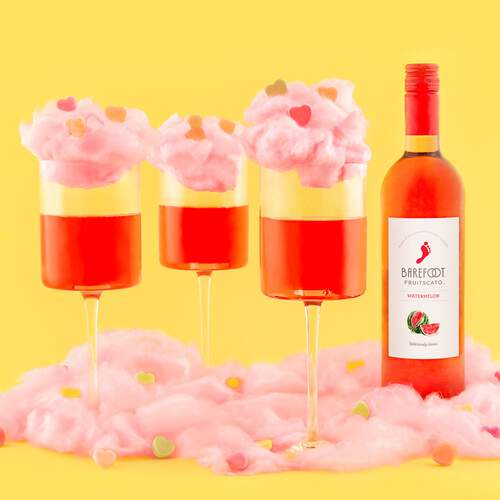 This gorgeous cocktail is actually just our deliciously sweet Watermelon Fruitscato with beautiful, sweet toppings!