We hope that your winter holidays were completely magical! But let's be real—after the holiday rush, we're ready for a quiet night (or week) at home. The Joy Of Missing Out (JOMO) is all about stepping away from the craziness of the world so you can dive into moments of genuine connection with one or two good friends. Sometimes, home is where the party is. That's the joy of missing out! Here are 5 easy ways to tap into JOMO with Barefoot On Tap—it's ready when you are!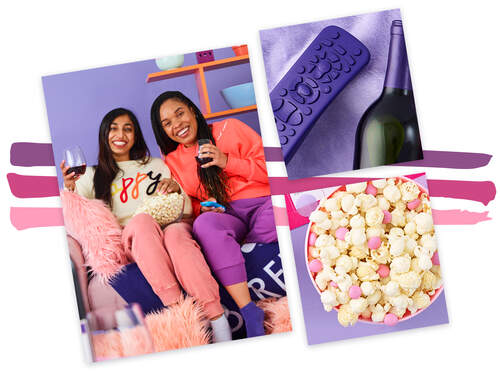 Select Your Squad

Okay, "squad" may be overstating it. What you really want is one or two besties to hang with. These are the people who know what you look like with messy hair and no makeup—and they love you all the more for it! Tonight is about being completely yourselves without any social pressures or expectations. No filters allowed!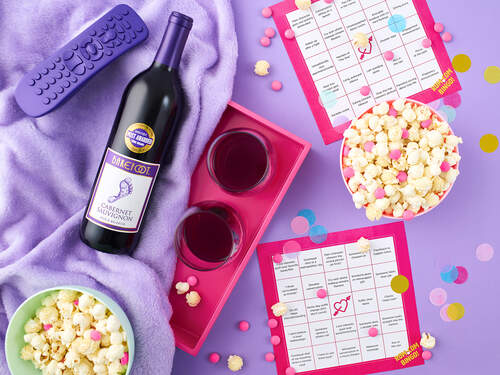 Choose a Flick… Then Make it a Game!

Are rom coms cheesy? Sure. Predictable? Granted. But they're also completely fabulous. There's something inherently charming about watching two people fall in love while becoming increasingly entangled in a web of hilarious shenanigans. And spotting all the classic rom com tropes—kissing in the rain, makeovers and misunderstandings—just make them all the more fun, especially when you turn it into a game. We created these Rom Com Bingo cards so you and your besties can compete to see who scores 5-in-a-row first!

And while you're at it, enter our Cuddle Up With Us Sweepstakes for a chance to win a year of free movies at home!
Get Cozy

If a half-decent restaurant would let you eat in their café, you're already overdressed. Get night-in ready with messy hair, stretchy pants and maybe even a moisturizing sheet mask! Wrap yourself (and your friends) in soft, plush fleece with Barefoot's Cozy Blanket and throw on the biggest, softest sweatshirt you can find—like the Barefoot Essentials Sweatshirt!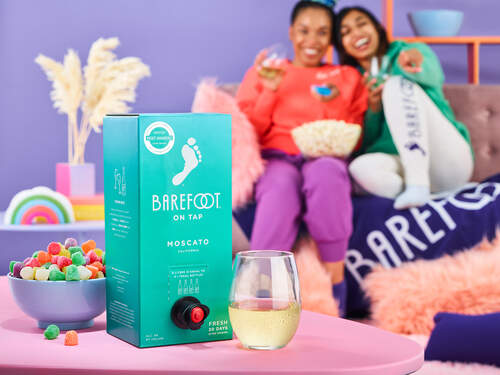 Don't Forget Barefoot On Tap

We like to think of your night of JOMO as a temporary stayaway (like getaway, but… you stay.) And nothing will derail your escape faster than a trip back out into reality to buy a second bottle of wine because the first one shattered (speaking from experience, here.) Not only is Barefoot On Tap shatter-proof, but each box contains the equivalent of 4 bottles of wine! That may sound like a lot, but our boxes keep the wine fresh for 30 days after opening so you can take your time savoring every sip over the next month!

If you're munching on salty snacks, you can't go wrong pairing with Barefoot Moscato On Tap—a sweet, lively white wine with juicy notes of peach and honey. Or better yet, whip up a batch of this Riesling Perfect Punch with our Riesling On Tap so you can save the leftover wine for a rainy day!


Turn Off Your Phones

If you winced when you read this, we're talking to you. This is your chance! Finally have an inside joke that isn't fully documented on social media. After all, you can't be totally, transparently yourself if you've got a camera in your face. And as an added bonus, you can finally use that elusive phrase, "You had to be there."

Take a break from the hustle and bustle and discover the Joy of Missing Out with Barefoot Wine On Tap.