Every year, when February swings into view, you have a special opportunity to show your dearest gal pals that they mean the mother-loving world to you.

These are the girls that cried over your ex with you. The girls that tell you bluntly (but with love) when your outfit is… less than lovely. The girls that you've gotten into full-blown giggle fits with in public. Sisters before misters, right? Frankly, we don't think you can do too much to show these girls the special place they hold in your heart. But here are five quick ideas to get the celebration started.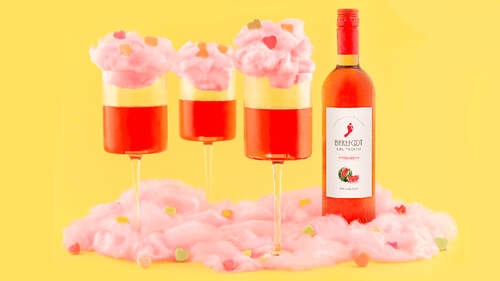 ✓ A sweet n' sentimental cocktail. On this sacred day—the day in which you honor your band of babes—begin by making sure each lady has a cocktail in her hand. We want her to feel fabulous, like she's Audrey Hepburn nursing a White Angel. But seeing as a White Angel consists of one part vodka, one part gin (yikes) we'd recommend you offer a cocktail that's sweeter, fruitier, and all-around yummier! How about this Cotton Candy Cloud Cocktail? It's just three ingredients and it'll make your girls feel fancy as heck.


✓ Personalized invitations. With this fun idea, you're sending the "I Love You" vibes before your Galentine's Gala even begins! Handwritten notes are always the most intimate option, but if you're looking for something a little more official, a printed or digital invitation works too! Just be sure to use this as an opportunity to show your dears some pre-love as well as set expectations for the event itself. Will there be a gift exchange? Food? Dress code? Girl, give 'em the deets!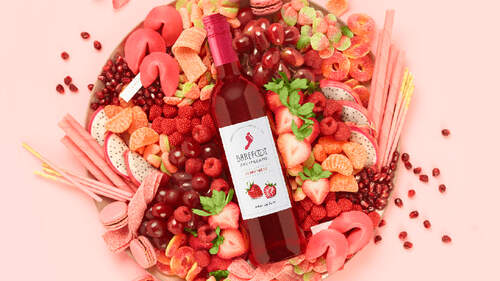 ✓ A fruity charcuterie. So. Dang. Cute. Put together a platter of deliciously sweet and fruity treats! Fresh fruit and sweet candies will do nicely! Plus, it'll pair perfectly with our sweet Fruitscatos. We have like 90 different fruit flavors to choose from (okay okay, we have six) and we've heard it said that variety is the spice of life!


✓ Matching outfits. How do you know you're officially part of the girl gang? Probably the uniform! You're a squad! A clique! A crew! Make it official with matching tees / jackets / pajamas / slippers / etc. You can even make it part of the party and have everyone decorate their own article of clothing. You could also seize the chance to wear your cutest cocktail dresses! But at the end of the day, it's just great to know you're all in this together.

Most importantly, just take this special day to let the ladies in your life know how much they mean to you. Whether it's a full-blown gala or a 5-minute chat on the phone, spread the love! Happy Galentine's Day!