Is it just us, or does it feel like we haven't celebrated the winter holidays in like… a decade? This month has a lot to live up to, and we're here for it! From an exclusive sweepstakes, a wine gifting guide, winter cocktails and so much more—we're sharing everything we can to help you make your holiday moments extra memorable!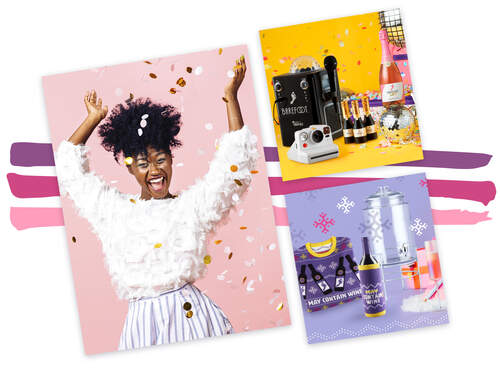 Enter to Win Big

If you haven't already, enter our #CelebrateWithUs sweepstakes for a chance to win a Holiday or New Year's Eve party box! These boxes are stuffed full of fun ways to celebrate including ugly sweaters, cocktail serving dishes, a karaoke machine and more. Plus, all participants will be entered for a chance to win the GRAND PRIZE—a VIP trip to Times Square on NYE!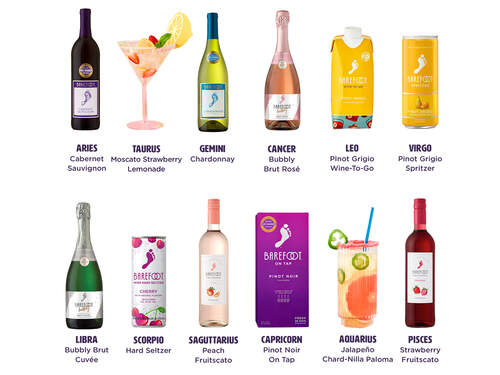 Choose Gifts the Easy Way

Gifting wine can be tricky, so we created a shortcut for you! Choose the perfect Barefoot wine, seltzer or cocktail to give your friends based on their zodiac sign. Check out these specialized gift recommendations for all twelve horoscope signs. Easy peasy lemon squeezy.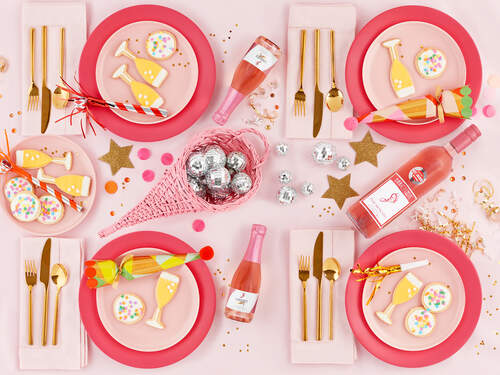 Decorate Like You Mean It

Don't get us wrong—we love red and green as much as the next person. But we also have a knack for straying from the 'typical' to infuse a little more personality into our décor. When setting up your Holiday tablescape, look for items that are bright, fun and celebratory! Even a beautifully-crafted cocktail can be part of the table aesthetic (more on that later.) No need to stick to a single holiday theme. In fact, keep it holiday agnostic and you could have all the holiday décor you need to see you all the way from Christmas Eve to New Year's Day!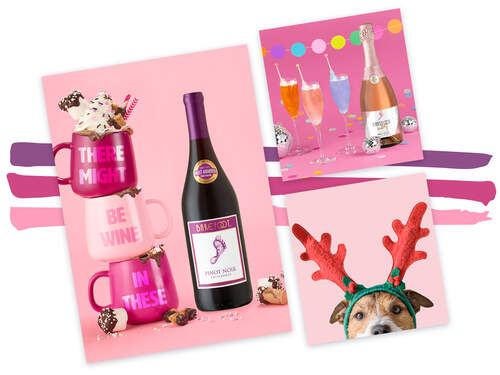 Don't Forget the Cocktails

If you ask us, every great party has a couple of fun cocktails on the menu. For a warm and decadent treat, whip up a batch of Pinot Hot Cocoa. It's everything you enjoy about winter blended together in one mug! If you're celebrating a certain end-of-year countdown, serve your guests a New Year's Rock. It's beautiful, bubbly and perfect for midnight cheersing!

No matter what you bring to your party, sip in the moments with the people you hold dearest. And check back with us for more exciting Barefoot celebrations in 2022!