Our original Barefooter, Randy Arnold (he/him), a.k.a. "The Barefoot Guy," has decided to hang up his super-hero cape and retire. Randy has been a driving force behind Barefoot's partnerships with non-profits, especially those that support the LGBTQ+ community. For over three decades, Barefoot Wine has championed for and celebrated the LGBTQ+ community to shine and share their true selves.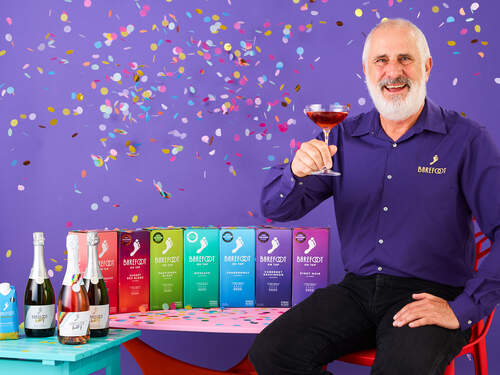 As one of the first "out" gay sales managers in the wine business, he credits Barefoot with helping him feel even more connected to the LGBTQ+ community:
"I'm 66 and grew up in a small town in western Sonoma County, where there was very little visibility for gay people at that time. This resulted in me feeling very alone…As a representative of Barefoot, I have been able to attend Prides across North America and even in the UK with my husband, Greg."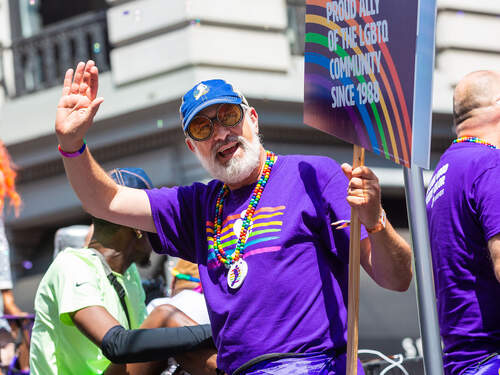 Why he loves Pride:
"The first Pride I attended was truly an inspiration. Realizing how large my community was, I didn't feel alone anymore. Experiencing this was truly worth celebrating!"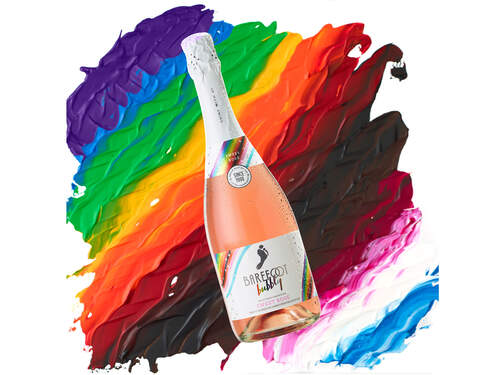 His view of Barefoot's Sweet Rosé Pride Edition:
"Our Pride Bubbly was first released in 2020 and was the culmination of Barefoot's 34 years of support for the LGBTQ+ community. Our Pride Bubbly Sweet Rosé is bright and vibrant, like our community, and complemented by layers of delicate red fruit."

A toast to Randy and his illustrious career! We will miss his cheerful smile, high-energy and bubbly personality, but know we will continue to have his ardent support! From sponsoring dozens of LGBTQ+ events annually to partnering with leading organizations that advocate for the rights of the community, Barefoot won't stop until everyone, regardless of who you are and who you love, is equal.