With only so many spots available in the cooler, it's important to know what sets each bottle of Barefoot apart so you can choose an all-star wineup for your game day celebrations. Whether you're hosting a homegate or heading out to the tailgate to cheer(s) on your favorite team, there's something on the roster for you. Check out this season's standouts below!
The #1 Overall Pick: Pinot Grigio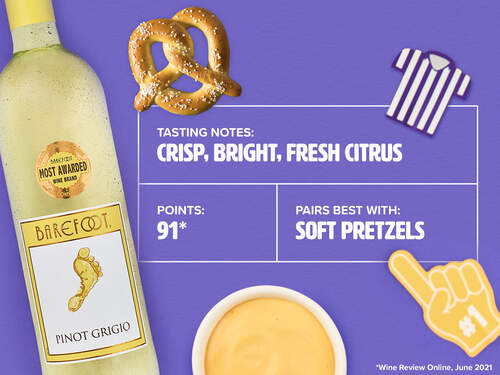 Barefoot Pinot Grigio is like that one NFL player everyone can't help but love. Sure, they might've beat your hometown team in the playoffs, but who really cares when they're that good?! With hints of green apple and peach, this wine is a true crowd pleaser that's sure to gain a popular fanbase at your tailgate.
The Unsung Hero: Chardonnay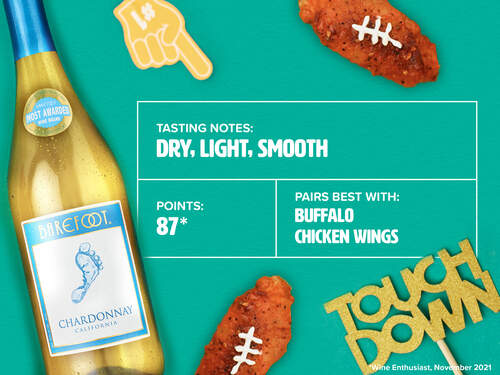 It may not be the flashiest game day wine, but it's certainly the best-tasting chardonnay on the roster. Barefoot Chardonnay consistently delivers a solid performance and ensures no one goes thirsty. If you haven't already, take a "stretch break" and go pick up a bottle at halftime.
The MVP: Moscato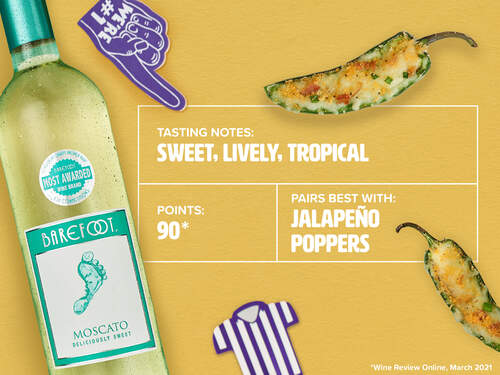 This top-rated moscato is the most valuable pick for a reason! Packed with flavors of pineapple, orange blossom, and juicy peach, Barefoot Moscato is bound to go all the way this season. Don't be surprised when you find it in the cooler at your friend's Super Bowl party.
The Breakout Star: Pink Moscato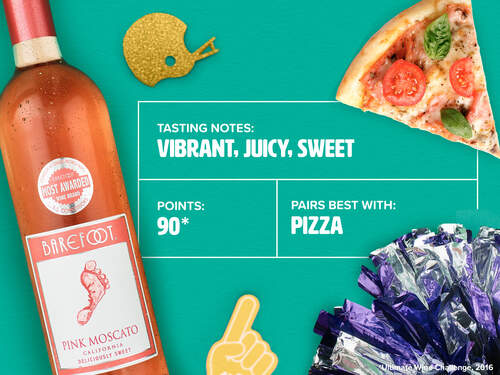 There's no shortage of competition on game day, but it's hard to compete with the best pink moscato. A winning combination of cherry, raspberry, and pomegranate, this Sunday Funday wine is a delicious triple threat that'll take your casual at-home watch party to the next level.
The Seasoned Veteran: Cabernet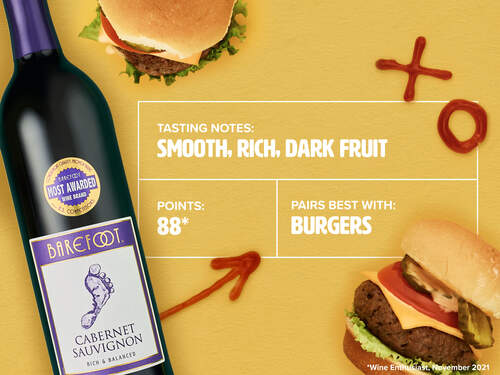 Whether you're a Sunday Funday rookie or lifelong NFL fan, you can't go wrong with the OG Barefoot wine. Its game day experience is unmatched, and its well-rounded flavor profile of blackberries and hints of oak makes it an elite choice for your starting wineup.
The League Legend: Sauvignon Blanc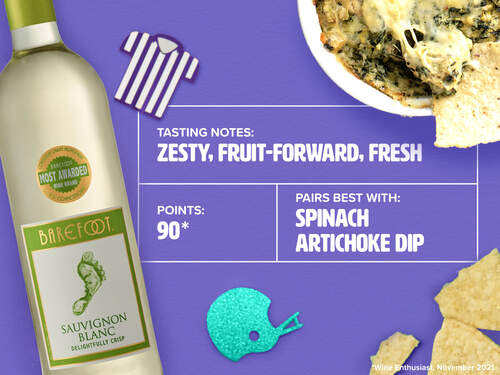 There's the GOAT, and then there's Barefoot Sauvignon Blanc. Boasting an iconic palate of honeydew and nectarine, this white wine deserves its own hall (or cooler) of fame at your next homegate. Plus, it's guaranteed to score, just like your favorite team!

Looking for more game day food pairings? Explore more here.
Don't wait 'til the coin toss to pick your starting wineup!
Check out our latest deal, and stock up on your favorites for game day.