Rock candy and Barefoot Bubbly? This New Year's Rock Cocktail is perfect for a midnight toast. Oh, and it's just two ingredients. Enjoy!
4 ounces Barefoot Brut Rosé Champagne
1 dash classic bitters
1 rock candy skewer (color optional)
Place a dash of classic bitters in bottom of chilled champagne glass.

Place rock candy skewer in champagne glass.

Top with Barefoot Bubbly Brut Rosé.

Sip and swirl the rock candy while you rock the night away!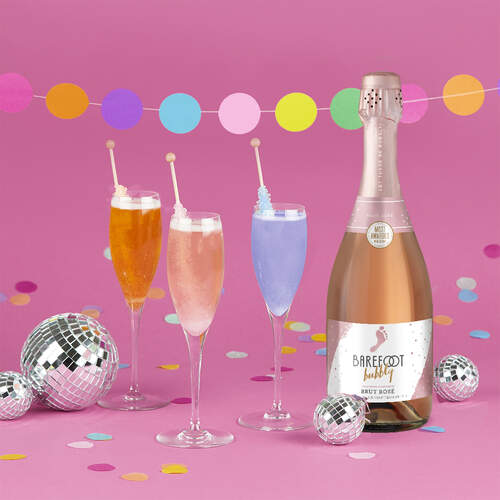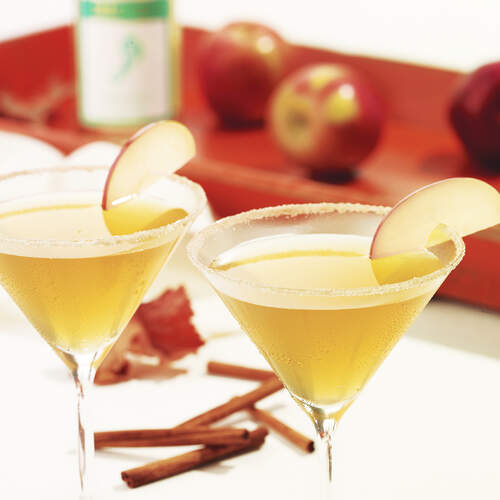 Serve up the fab flavors of fall in a martini glass with our apple-inspired Barefoot Moscato wine cocktail.
It's like everything you enjoy about winter blended together in one deliciously decadent mug of red wine hot chocolate!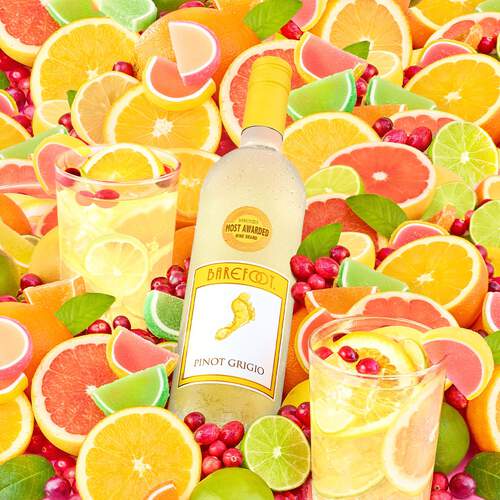 What's as crisp as the bright winter air? Why, this yummy citrusy sangria, of course!