Pineapple Margarita Spice
3 oz Barefoot Pineapple Fruitscato
1 oz pineapple-coconut sparkling water
1 oz pineapple juice
½ oz lime juice
½ oz simple syrup
½ oz Camerena Tequila
Lime wheel, jalapeño slices & salt, to garnish
Combine liquid ingredients in a mixing glass with ice and stir until chilled. Strain into a margarita glass rimmed with salt. Garnish with jalapeño slices and lime wheel.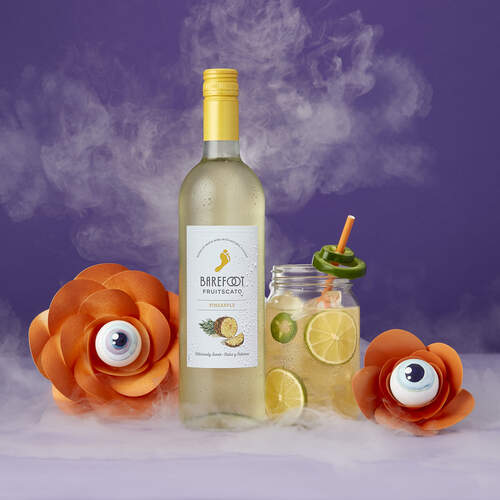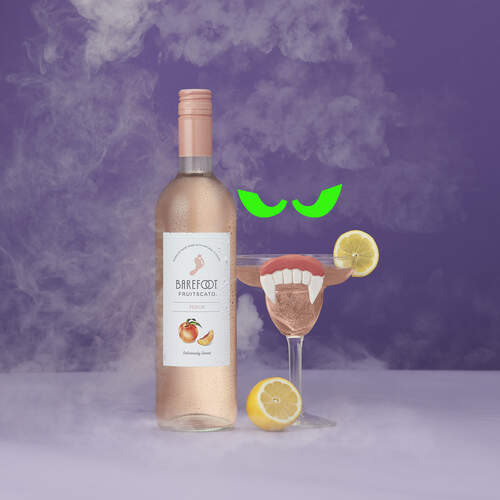 Take a bite (figuratively speaking) out of this refreshingly sweet Halloween cocktail as you decorate a fresh batch of witch and werewolf-shaped cookies.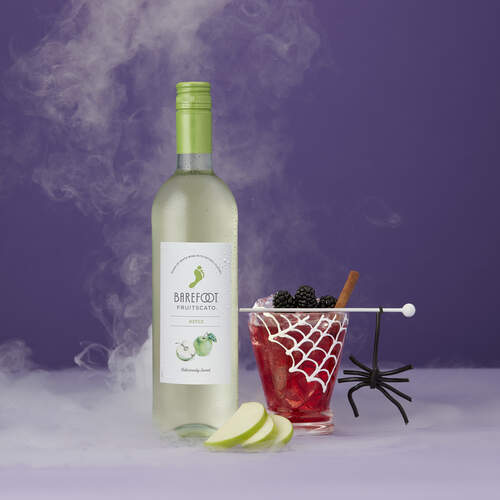 This cocktail is everything we love about classic cider punch with some extra fruity flavors for good measure.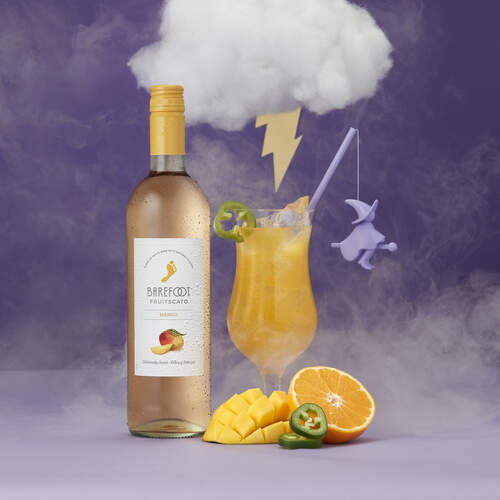 Treat your tastebuds to a tropical October getaway with this fruity cocktail featuring our sweet Mango Fruitscato.