5 Date Night Ideas That Don't Suck

We'd just like to begin by saying that love—whether romantic or platonic—is love! So take the term "date night" and remember that we're really just here to celebrate love in any way, shape or form. Whether you're spending the evening with your boo or your BFF, we're sharing a few fun ideas that go beyond dinner and a movie.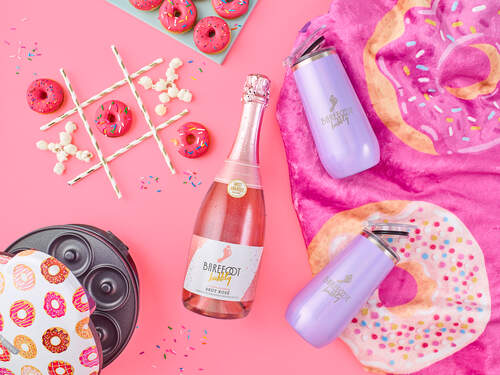 And hey… if movies at home really are your jam, you'll definitely want to enter our "Date Night In a Box" sweepstakes. We're sending out full-on date night kits with a whole bunch of greatness including a mini donut maker, Barefoot Bubbly tumblers and a whole lotta free movies!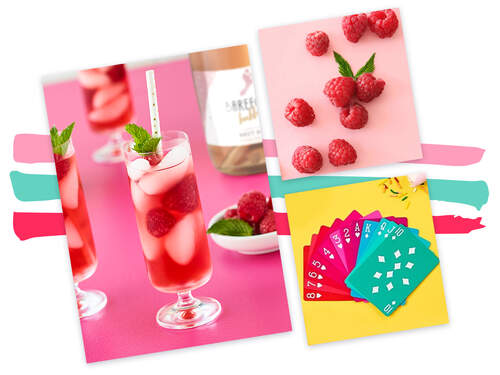 Cards & Cocktails

One-on-one card games are truly a lost art. From Crazy Eights to Canasta, one deck of cards offers limitless game options for endless entertainment. Pair with a cocktail—like this Scarlet Rosé Sparkler—for a perfectly chill evening of friendly (or not-so friendly… your call) competition. It sure beats Solitaire!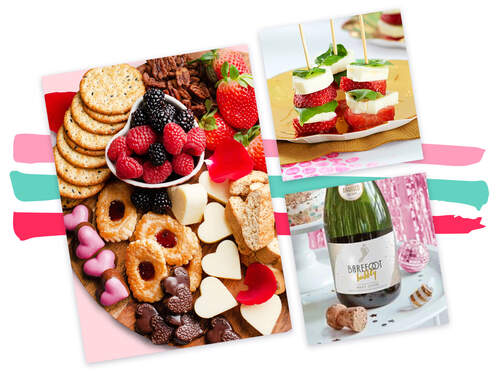 Charcuterie & Cuvée.

If we could eat charcuterie 365 days a year, we'd probably do it—especially paired with Barefoot Brut Cuvée. And putting together a classy board to munch on is as easy as one (meats), two (cheeses), three (extras!) Here are a few of our favorite charcuterie foods to pair with Brut Cuvée:

Meats: Prosciutto, salami & pancetta

Cheeses: Parmigiano-Reggiano, baby swiss & Brie

Fruits: Dried apricots, fresh grapes & pears

Nuts: Almonds, walnuts & cashews

Spreads: Honey, fresh cranberry sauce & lemon curd

And don't forget...
Bread and/or crackers for dipping & spreading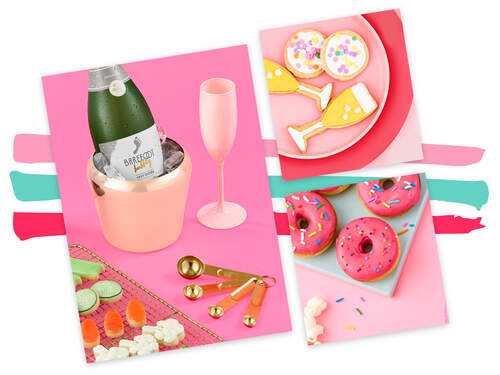 Baking & Bubbly

Instead of dressing up for a fancy night out, just don a couple of aprons! Baking is proven to reduce stress and strengthen intimacy (don't look it up, it was our own private study.) And then, at the end, what do you have? A sweet treat to pair with the Barefoot Bubbly Brut Rosé you've been sipping while you measure, mix, pour and bake!

Pillow Fort & Pinot Noir
You're never too old for a good old-fashioned pillow-and-blanket fort! Create a perfect haven for you and your valentine to sip on our medium-dry Pinot Noir with fruity notes of red cherry layered with hints of raspberry jam and dark cherry. Cozy!

Fondu & Escape Room

In our experience, everything tastes better after you've fought your way through a collection of puzzles and challenges—especially foods dipped in melted cheese. Find a local Escape Room, put your head together with your boo/bff, then celebrate your victory with a proper feast! Makes perfect sense to us.

Whatever you decide to do, it's sure to be 10x better when you invite your bestie to come along. Let's celebrate the love this Valentine's Day!