If you're like us, long summer days make you want to swap business casual for beachwear, coffee for mimosas and elevator music for your favorite summer jams. We're sharing a few of our favorite Spotify playlists and Barefoot wine pairings for all of your #HitPause moments this summer. Go ahead and press play on the perfect break!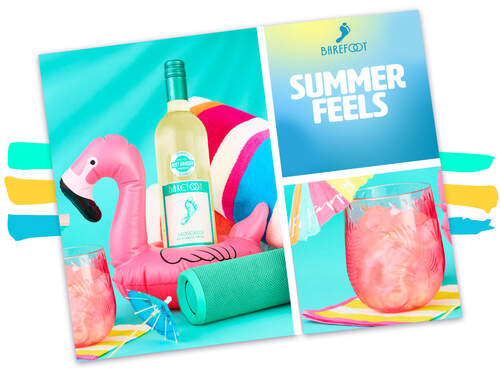 Here's the deal—Summer doesn't even officially start until you've spent a day lounging by the pool. And we've got the outfit reco, Spotify playlist and Barefoot wine to complete the look!

The Outfit: Swimsuit, flip-flops, sun hat and lots of SPF 50 
The Soundtrack: Barefoot Summer Feels
The Beverage: Barefoot Moscato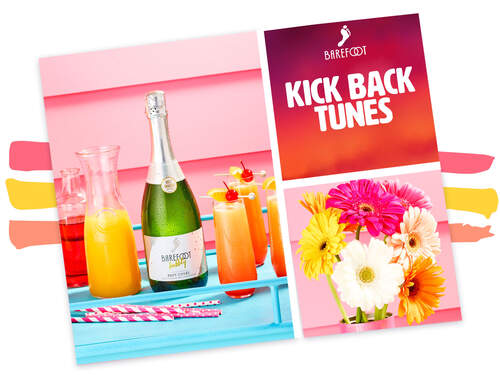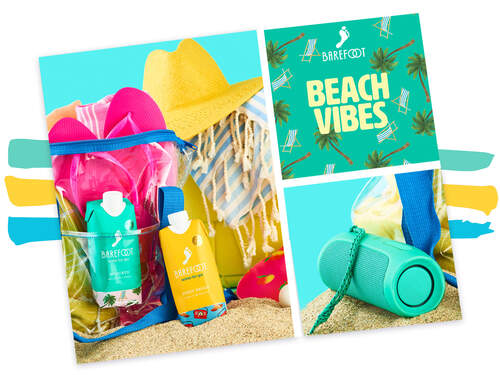 There's just nothing quite like spending a beautiful summer day at the beach. Here are a few essentials you'll want to pack.

The Outfit: Tank top, beach towel & lots of sunscreen
The Soundtrack: Barefoot Beach Vibes
The Beverage: Barefoot Pinot Grigio Wine-To-Go  

Whether you're staying close to home or road tripping to the beach, make sure to download your perfectly-curated playlist and prep with all the refreshments. Cheers!
We're in awe of how you choose to be strong. Through the good and the bad, you continue to thrive, show up, and show out for yourself and for others.
Is it just us, or does it feel like we haven't celebrated the winter holidays in like… a decade? This month has a lot to live up to, and we're here for it!
If you've been following Barefoot Wine for a while, you know that we love adding new wine options for our fans to try!