3 oz Barefoot Mango Fruitscato
1 oz Sparkling Ice Orange Mango
1 oz orange juice
.5 oz pineapple juice
Fresh jalapeño slice to garnish
Combine all liquid ingredients in a mixing glass over ice. Stir gently until chilled. Strain into a martini glass. Float jalapeño on the top. Enjoy!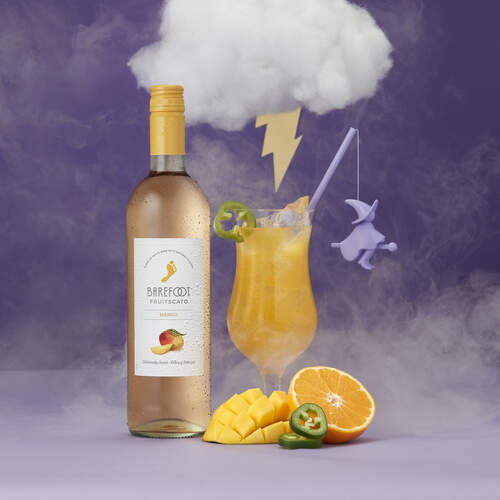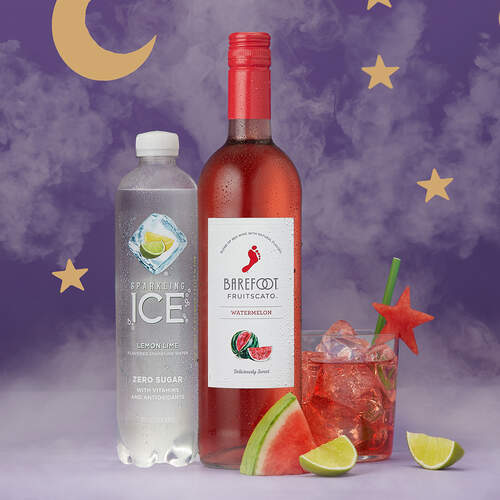 Watermelon in October? Yes. So much yes. We like to enjoy our wizard punch in front of an autumn bonfire. But you do you, boo!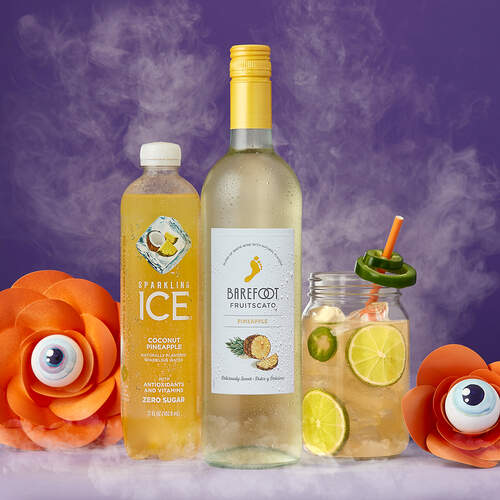 Enjoy a tropical twist on the classic Margarita with a touch of fizz and a little added umph.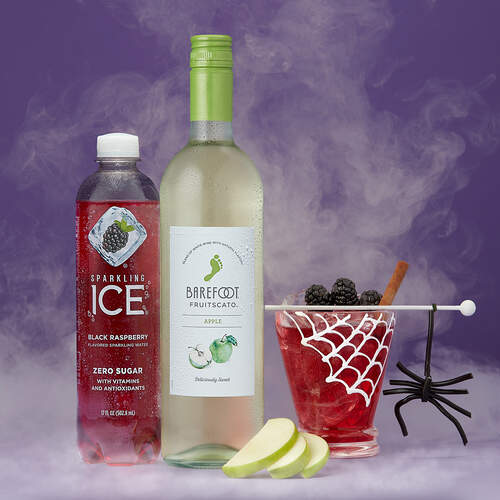 This cocktail is everything we love about classic cider punch with some extra fruity flavors for good measure.