Enjoy this icy twist to the classic daiquiri and refresh your hot summer days!
4 oz Barefoot Strawberry Hard Seltzer
0.5 oz RumHaven coconut water rum
1.25 oz frozen strawberries
1.5 oz limeade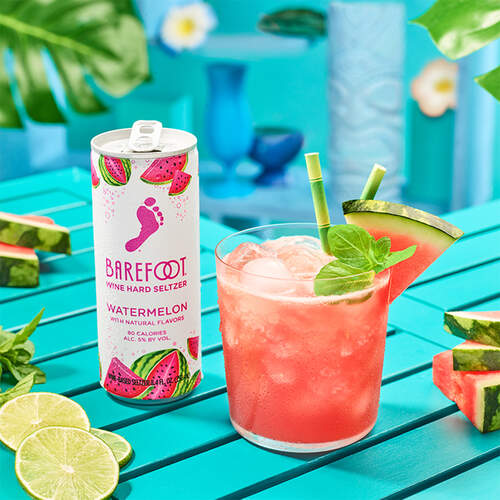 Blend the RumHaven, strawberries and limeade together until you reach a slushie consistency. Then, add in the Strawberry Hard Seltzer and pulse lightly until combined. Pour into a cocktail glass and enjoy!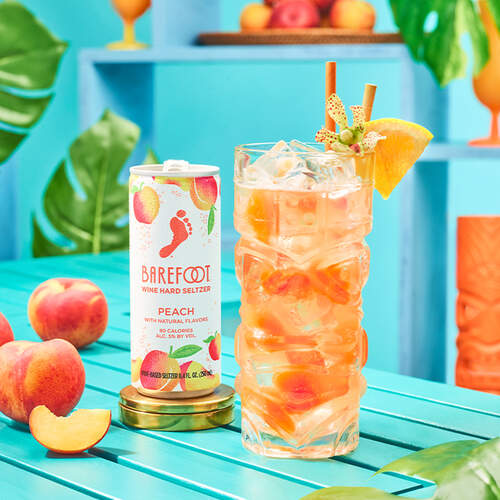 This delightful summer cocktail is equal parts peachy seltzer and delicious citrus!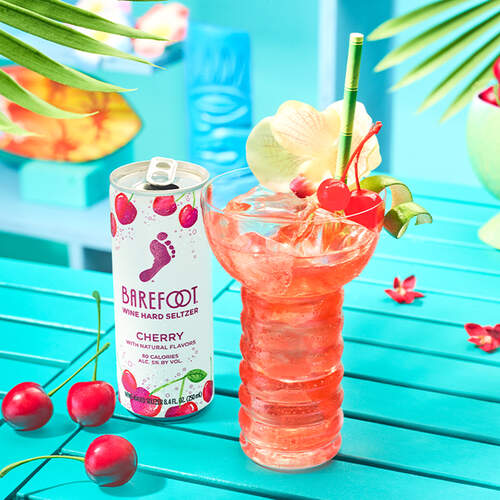 Summer hasn't officially started until you've tried this Tropical Cherry Limeade!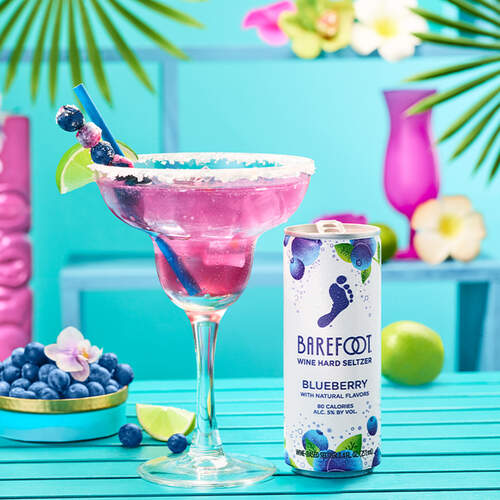 Bring the beach wherever you go with this deliciously fizzy and oh-so shareable Blueberry cocktail!