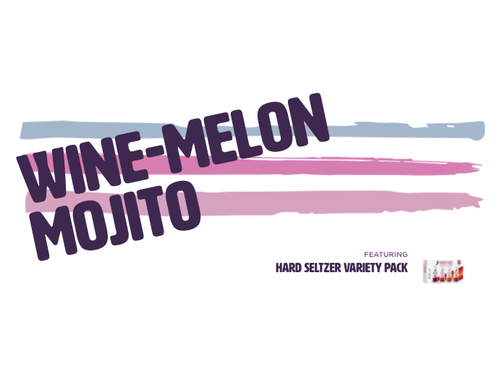 You've never had a mojito like this! Enjoy this deliciously fruity cocktail with your summer squad.
4 oz Barefoot Watermelon Hard Seltzer
0.5 oz Rumhaven Caribbean Coconut Rum
1 oz watermelon juice
0.5 oz limeade
Mint leaves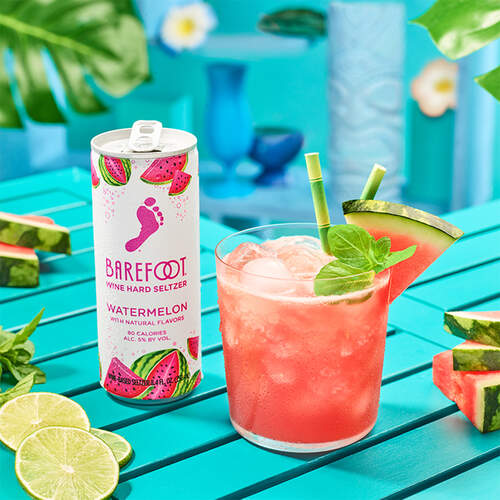 Begin by muddling the mint inside your cocktail shaker.

Add the Rumhaven, watermelon juice, limeade and ice. Shake well.

Pour into a cocktail glass and top off with Barefoot Watermelon Hard Seltzer. Enjoy!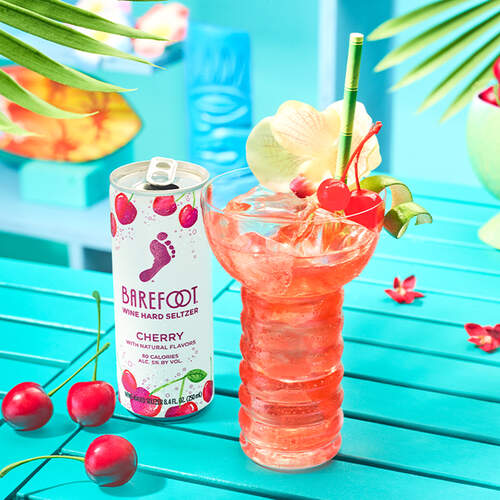 What better way to celebrate than with a delicious mimosa in hand.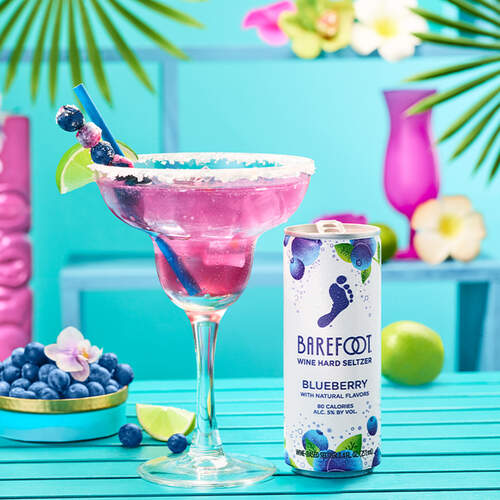 Bring the beach wherever you go with this deliciously fizzy and oh-so shareable Blueberry cocktail!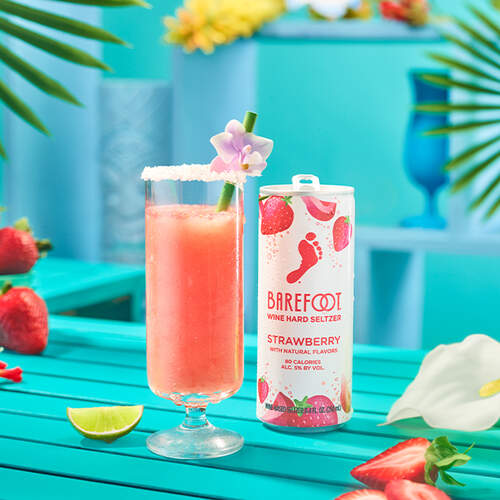 Enjoy this icy twist to the classic daiquiri and refresh your hot summer days!